Corner Circular Bathtub
For this project it has been developed the mould and manufactured the Corner Circular bathtub GRP skirt. We work on:

- Engineering design,
- Industrialization Engineering,
- Volumetric 3D modelling for CNC foam model,
- 75 kg / M ³ density Polyurethane foam Plug model numerically machined,
- GRF female mould,
- Production of Circular Corner skirts.

Production is made in monolithic fibreglass reinforced polyester (GRP) with metal fastening inserts.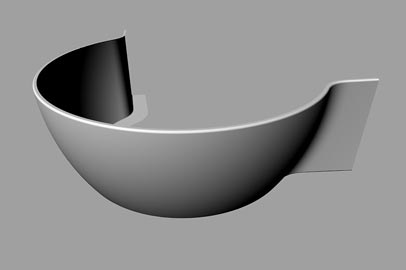 3d Model
Polyurethane foam plug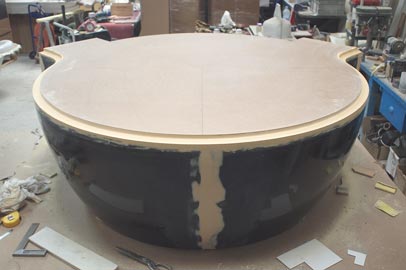 Release edges added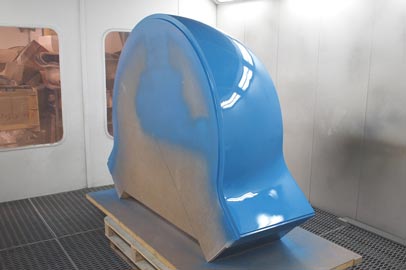 Plug ready to mould build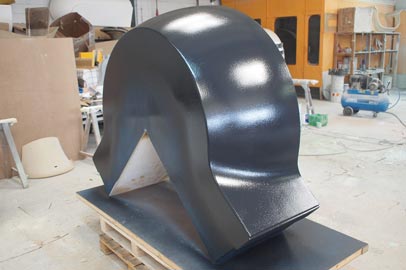 Mould Gel-Coat already applied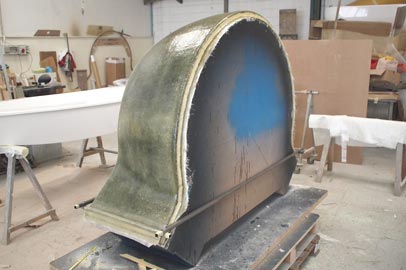 Mould laminate ready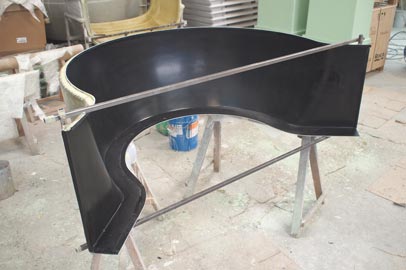 Mould ready to start production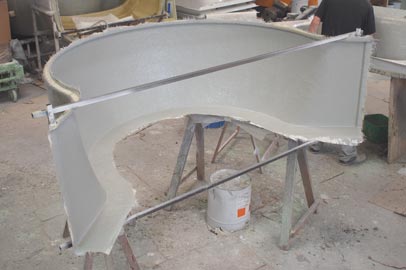 1st skirt prototype in mould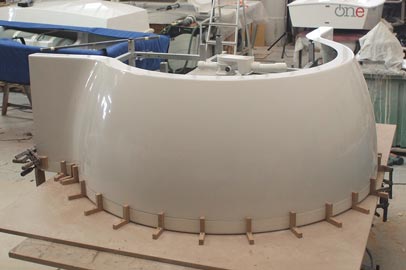 1st assembly test of the Bathtub/Skirt ensemble
Corner Circulat Bath (showroom)