Frontalis Bathtub
In this project, with Belén and Rafael MONEO design, we manufacture the complete Frontalis bathtub for distribution. As a preliminary step, we developed the mould and manufacture the bathtub skirt in GRP composite. We work on:

- Industrialization Engineering,
- Volumetric 3D modelling for CNC model,
- Model tool of 75 kg./M³ density Polyurethane foam, CNC milled,
- GRP female mould,
- Production of GRP Frontalis skirts,
- Strengthening of thermoformed acrylic,
- Building the complete Frontalis bathtub.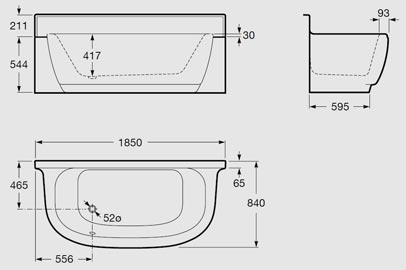 General dimensions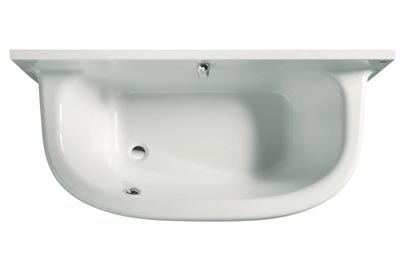 Frontalis Bathtub (TOP View)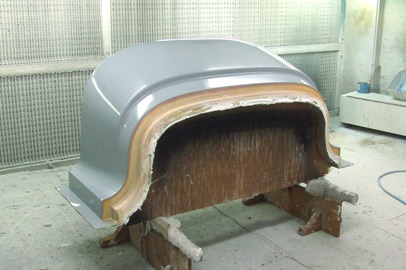 Skirt Masterpiece ready
Frontalis Bath in manufacturing process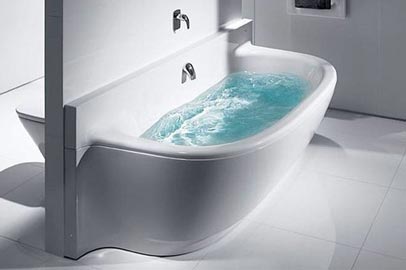 Frontalis Bathtub (showroom)