New access for Imaginarium toy shops
With SAKO Architects design (Tokyo), the team developed the new portals of access to Imaginarium toy shops, shaped "horseshoe" in GRP, keeping their distinctive children door. In this project the team worked on:

- Engineering design,
- Industrialization Engineering
- 3D modelling with proposals for separate or joint portals and placing with or without curtain wall,
- Male models in wood,
- Female GRP mould,
- Production of the frames in GRP,
- Inside lighting of portals and labels in low-power LED system,
- Interior screens and plotter machined Imaginarium sign in methacrylate,
- Hinged doors of tempered glass with closing and hinge mechanisms,
- Installation on site.

The production was made in monolithic GRP laminates combined with metal fastening inserts, hinge mechanisms, aluminium, methacrylate and glass.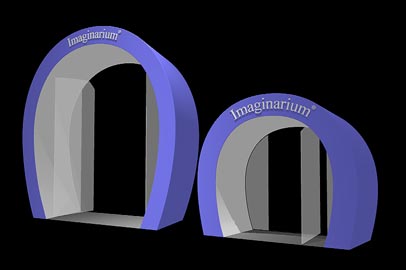 Imaginarium portals approach (separate)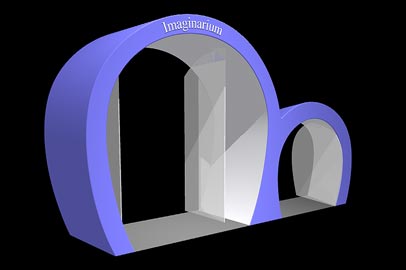 Imaginarium portals approach (joint)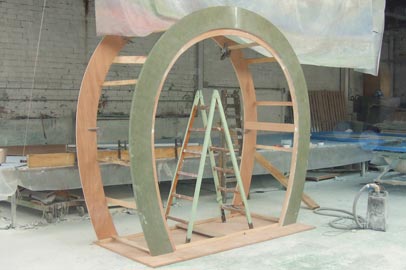 Large separate portal model structure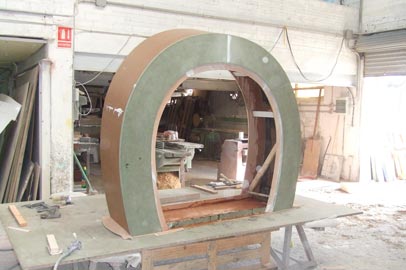 Small portal model structure
Joint portal model structure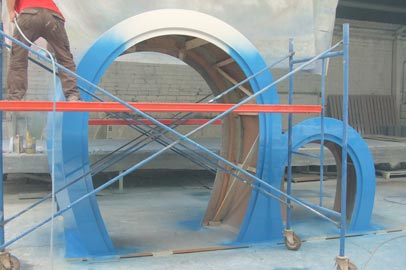 Preparing for mould build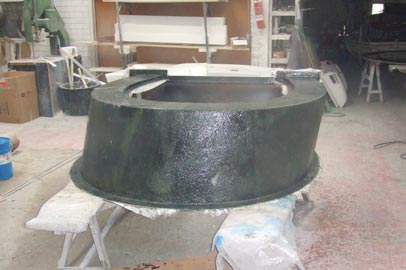 Mould GRP laminate
Mould released
Prototype Gel-Coat spray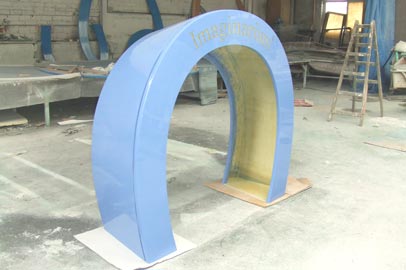 1st GRP small separate portal prototype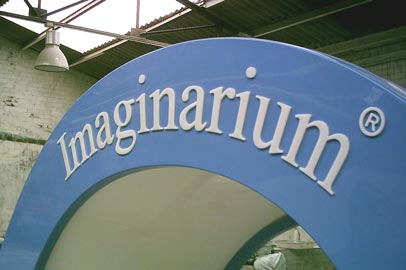 Imaginarium bodied sign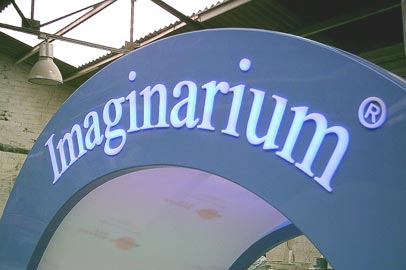 Imaginarium backlit sign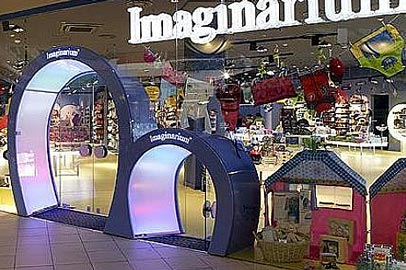 Joint portal installed