Bicycle saddle Carbon rails
To reach a 100 gr. all-up weight saddle, was the requirement of the Carbon/Epoxy rails for a racing bicycle saddle. For this project we developed the manufacturing process on a closed aluminium mould with electrical heating. The peak temperature was regulated by programmable thermostat for the resin to work at its maximum performance. We worked on:

- Industrialization Engineering,
- Design of the mould with thermostatically controlled heating,
- 3D modelling for CNC machining of the mould,
- 100% Carbon monolithic lamination.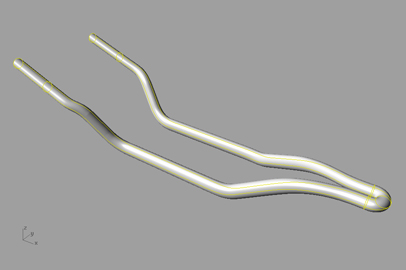 Preliminary 3D model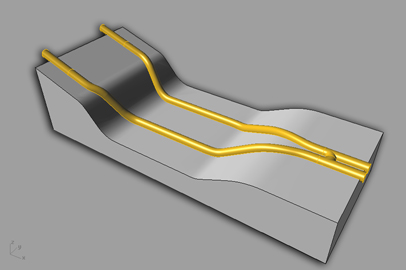 Parting line approach and 3D mould model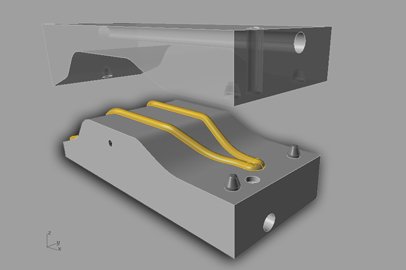 Final mould 3D model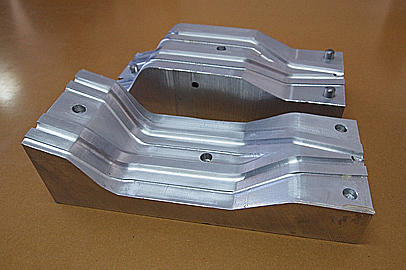 Prototype mould
First prototype