Semi-Sphere for museum 3d world map
The project consisted in building a GRP semi-sphere of Ø 6 Mts. for projecting motion images of the Earth. The complete earth illusion was achieved by reflection in mirrors below. The semi-sphere should be removable and transportable by road to its final location in the museum. The dimensions of the elements of the semi-sphere should meet these requirements. The team worked on:

- Plaster model,
- GRP female mould of a section of 1/8 of the semi-sphere,
- 8 semi-sphere "slices" (sectors) in GRP.

The components were laminated in monolithic GRP with inner lip assembly. One of the segments with hinged access for maintenance of the earth images projectors.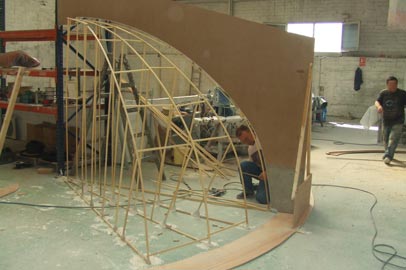 Semi-esphere model support structure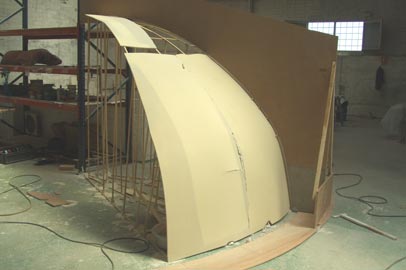 Support structure partially covered with foam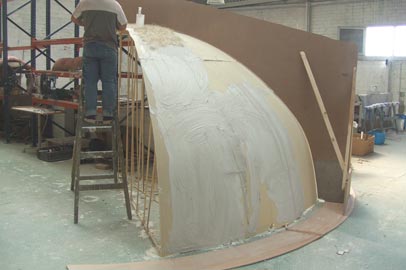 Reinforcement layer of plaster with esparto
First plaster layer with compass
Finished surface in absence of 2nd partage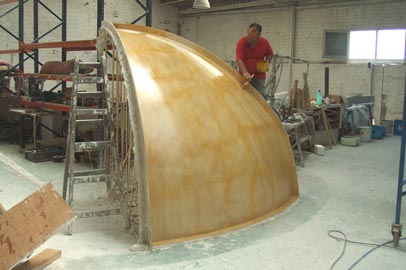 Application of sealant (Shellac)
Mould Gel-Coat spray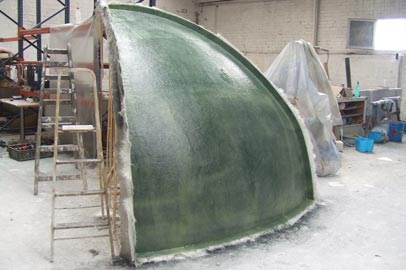 Mould GPR layers applied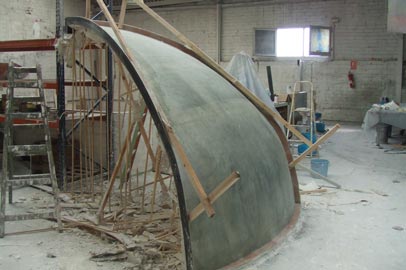 Support structure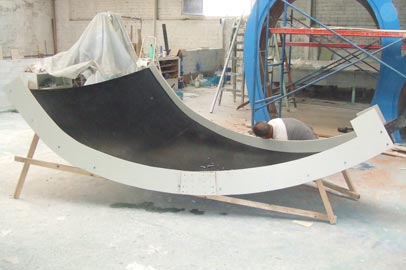 Adding partage lips for assembly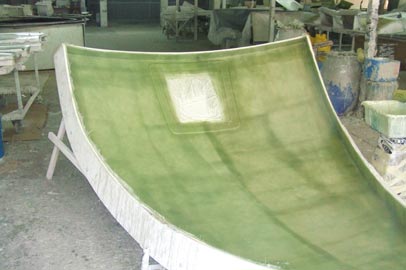 Segment with hinged access laminate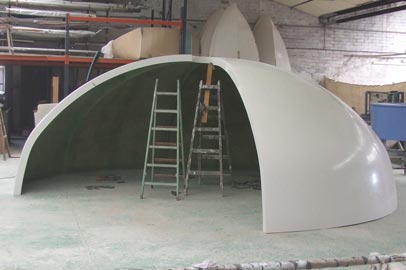 Pre-assembly verification and coupling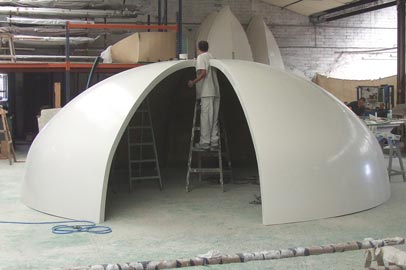 Last slice missing..!
Complete semi-sphere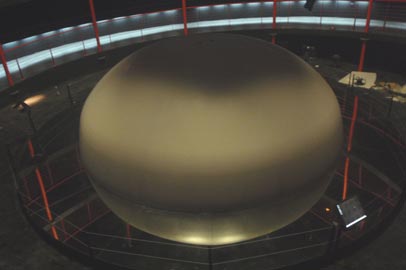 In its final location