Technical Coaching
These are some of the crews with whom the ASTRO team works or has worked previously:
Matias BÜHLER / Nathalie BRUGGER (SUI 220), Nacra 17
Bronze at 2013 Worlds and recently 6th place at 2014 ISAF Worlds of SANTANDER, winning the Medal Race to finish the brightest way a very solid competition. Our collaboration with Mathias and Nathalie is focussed on preparing and improving his boat for the 2016 Rio Olympics, with the Nacra 17 Swiss Olympic Team.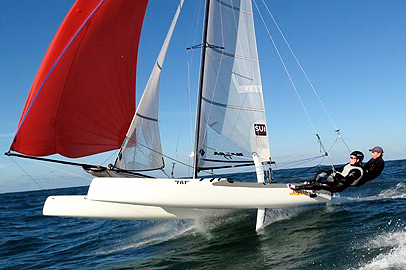 Matias & Nathalie, Nacra 17
Newcomer to FINN class after its way through LASER, conforms as a new value for the future to keep in mind on Spanish Olympic sailing. Pablo has entrusted to ASTRO the preparation and tuning of his boat in order to qualifying for the Rio 2016 Olympics.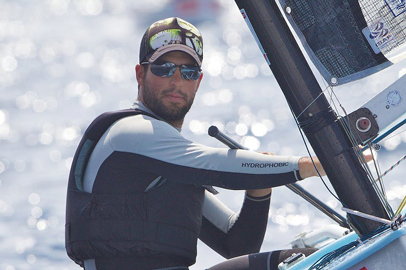 Pablo GUITIAN (ESP 669), FINN
Optimist 1997 World Sub-Champion (Ireland) and double South American 470 Class Champion 2006 & 2007, Matías is a world class 470 helm. Our collaboration with him is focussed on preparing and improving his boat for the 2012 London Olympics, with the Swiss 470 Olympic Team.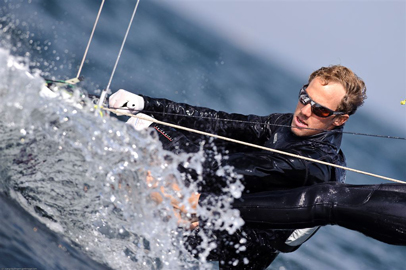 Matías BÜHLER (SUI 11), 470
Javier HERNANDEZ (ESP 188623), Laser
Javier Hernandez (Bull) and Airám Rodriguez (Flaco), his trainer, are one of the long lasting and more succesful couples in Spanish Olympic sailing. ASTRO provides the team with Carbon specific parts for his Laser boat. Our collaboration started for the 2010 season and they achieved, among others, the 2010 ISAF Sailing World Cup, and are targeting the London 2012 Olympic Games in the Laser Class.

Javier HERNANDEZ (ESP 188623), Laser
Onán BARREIROS / Aarón SARMIENTO (ESP 9), 470
Our relationship with Onan Barreiros dates back to 2002 when, teaming with another helm, José Antonio Medina, they were seeking support to meet the 2003 season in 420 Class. Our collaboration with them could not be more fruitful:

-420 Class World Champions 2003,
-420 Class Team World Champions 2003,
-420 Class Kiel Week winners 2003,
-420 Class Spanish Sub-Champions 2003.

In 2004, both helms looked for new crew facing 470 class. Since then, Onan, with Aaron Sarmiento at trapeze, has entrusted us the preparation of his 470. This collaboration has already scored new successes getting Olympic Diploma (5th place) in the last Olympics in Beijing 2008 where they where considered one of the fastest boats of the fleet.

Hand in hand with his coach Jorge Angulo, our work with Onan and Aaron is aimed at preparing and fine tuning their boat for the 2012 London Olympics with the Spanish Olympic 470 Team.
BARREIROS / SARMIENTO (ESP 9), 470
Mónica AZÓN / Graciela PISONERO / Sandra AZÓN (ESP 3), Yngling
2002 and 2006 Yngling Class World Champion and 2006 European Champion, Monica Azon is one of the most crowned Catalan helms. With extensive experience in the 470 class, she was the Teresa Zabell sparring in the succesful preparation for the 1992 Barcelona Olympics.

With the addition of Carlos Llamas as coach in 2002, the team takes a leap and begin to work with us on improving and fine tuning of the boat:

-Hull symmetry control in 3d model generated with laser theodolite,
-Control and correction of symmetry of keel and rudder,
-Control and correction of alignment of key points -Mast Head-Mast Step-Keel-Rudder,
-Hull de-bumping and finishing,

At the moment, Monica is the CN Masnou Technical Director.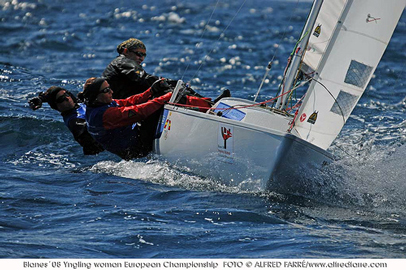 AZÓN / PISONERO / AZÓN (ESP 3), Yngling