470 / 420
Extended Carbon Gooseneck
Coordinates outhaul tension with mainsheet trim. Built in Epoxy/Carbon laminate with complete back for better mast attachment.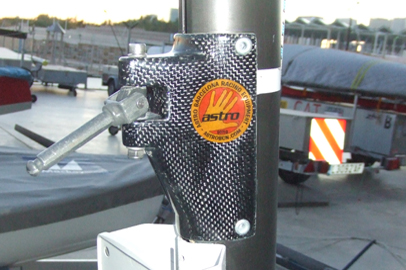 Ref. #NAU/CRE001
· Ease and tight outhaul automatically when trimming mainsheet

· 470 / 420 compatible

· Available for Super-SPARS, Selden/Proctor and AG+ mast

· 125 Grs. Approx.

· Delivered with 316SS bolt, 4 Monel rivets and Installation guide

· (boom tang not included)
Send us an e-mail, specifying mast type, here.
You can download here the Installation Guide.
Boom Protector
Maximum protection for minimum weight. Built in Epoxy/Kevlar laminate, offers the best resistance against the shroud wear. Thanks to its strength, prevents boom from collapsing under harsh conditions.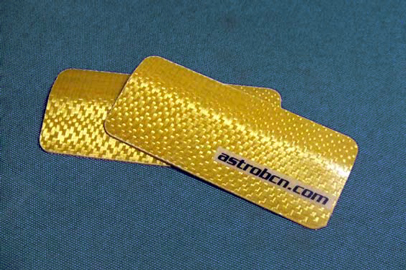 Ref. NAY/KVRE001
· Epoxy/Kevlar Laminate

· Weight 30 Gr. (pair)

· Nominal thickness 2 mm.

· Easy fitment with silicone sealant
Send your request by e-mail specifying boom section here.